Costa Rica leads the world in terms of the freedom of its press, according to Reporters Without Borders' 2016 World Press Freedom Index. This index ranks the levels of media restrictions in 180 countries in the world. These rankings are scored based upon criteria (from transparency to abuses) with countries obtaining a maximum of 100 points (lower being better).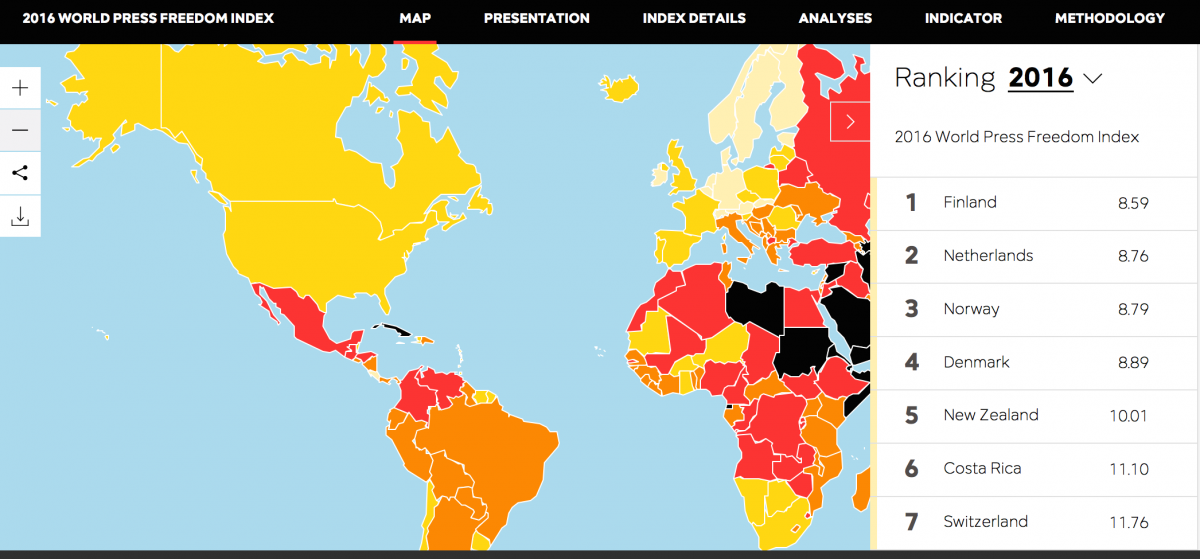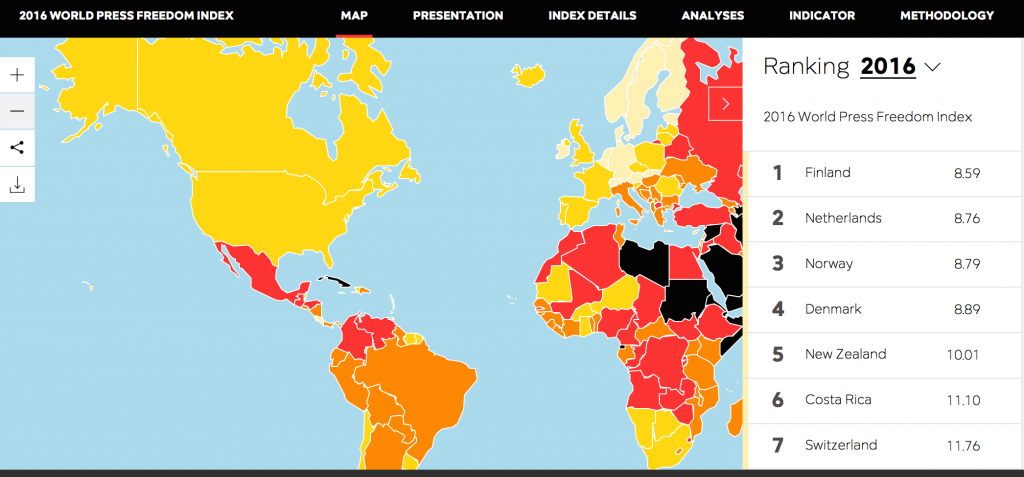 "Costa Rica #6" photo © Reporters Without Borders
The Americas has fallen in the rankings since last year, and is now behind Africa as a continent. Costa Rica is the only country in the Americas that received the highest ranking of "Good Condition", and was listed as one of the Top Ten countries (#6 actually) in the world for media freedom.
Only Finland, the Netherlands, Norway, Denmark, and New Zealand rank higher on the index.
Costa Rica has a long tradition of democracy in a region often troubled by civil war and political unrest. This stability has allowed for the development of a society where the freedom of speech is valued and encouraged.
Discover your country's freedom of the press rating @ https://rsf.org/en/ranking