Some may think it's ridiculous for dogs to have their own resort, but let's be real. Dogs may not spend their days in busy offices, but as we all know, dealing with people can be a full-time job. For that reason alone, they deserve vacations just as much as we do.
For pet lovers in Costa Rica, looking for the perfect get away for their furry best friend; consider these: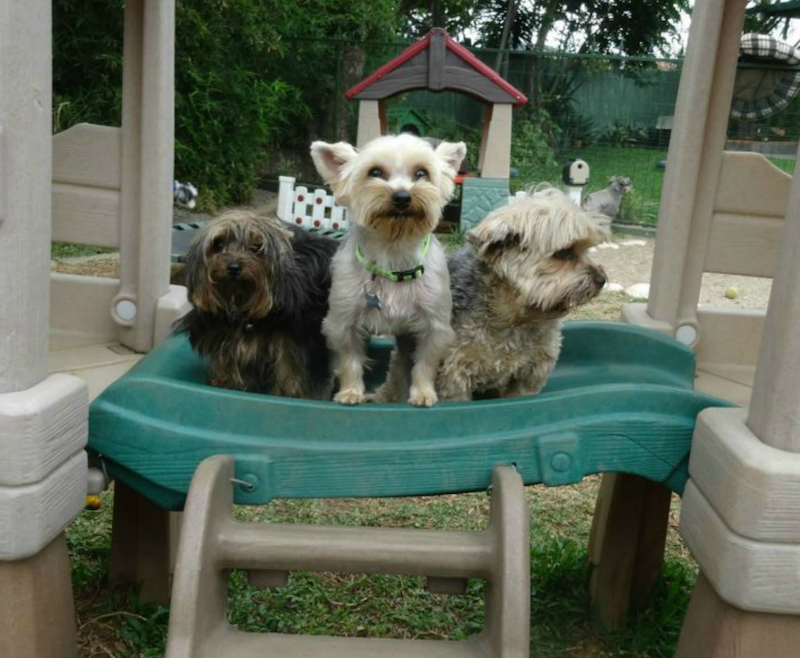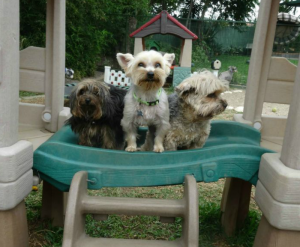 "Small Dogs" photo © VillaDePerros.com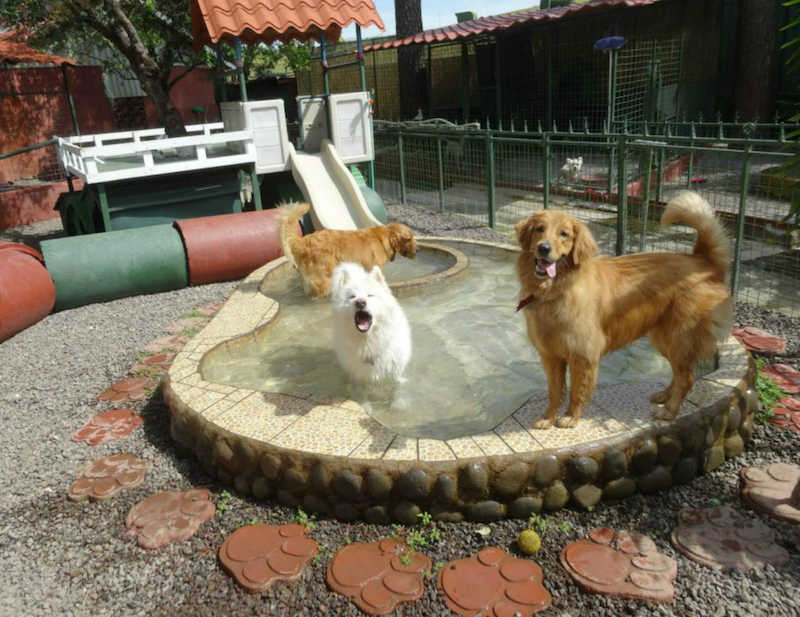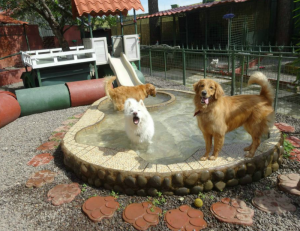 "Large Dogs" photo © Villa de Perros
Villa de Perros is a pooch hotel in Heredia where fresh air and green grass are the order of the day. Pampered guests can cool off after ball playtime with a dip in the pool. Owner and trained veterinarian, Dr. Viviana Conejo cares for between 15 and 55 four-legged friends depending upon the season. She thinks that playtime is a real must in pet care.
Pets Paradise is an Alajuela-based canine hostel and training center combined. With over 32,000 square feet of grassland for exercise and athletic skills; its like a fitness camp for pups. Founder, Jory Freimann, witnessed canine training techniques in the Israeli army, which convinced him that a kinder approach to dogs was the real route to success obedience.
These pet hotels are the new solution to kenneling in Costa Rica, and are popular with foreigners and locals alike. Many have had poor experiences in leaving their loved furry family members in traditional pet care previously and welcome this more modern approach. That way everyone in the family can enjoy their vacation!
One example of this (that went viral) is Happy Tails Pet Resort in Norfolk, Virginia. It's the perfect place for dogs to rest and relax while you're off enjoying a pet-free vacation. Fully-loaded with top-of-the-line activities, there's one area that all of the dogs seem to love the most: the pool. It's no secret that dogs love to swim, and at Happy Tails, they can paddle around without having to worry about any annoying people getting in their way.
Discover the full story @ http://www.littlethings.com/swimming-puppy-pals/