Bring Hollywood glamour to your Costa Rican vacation!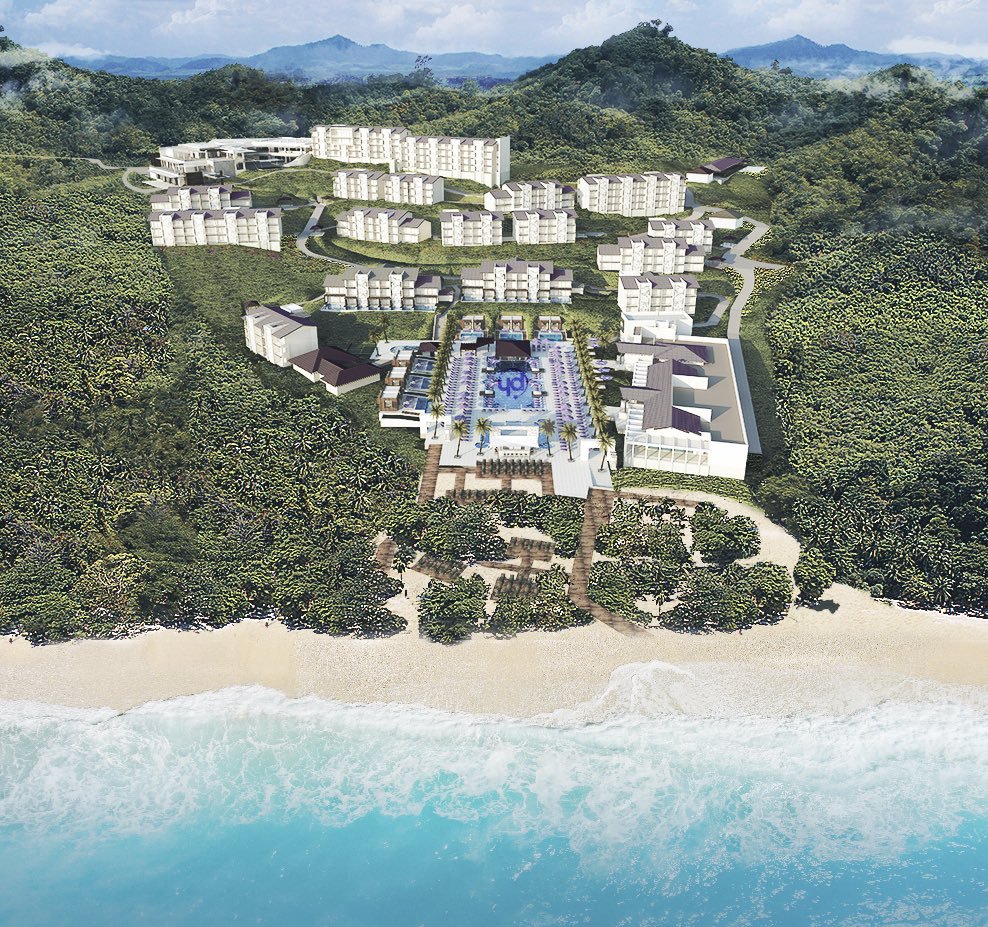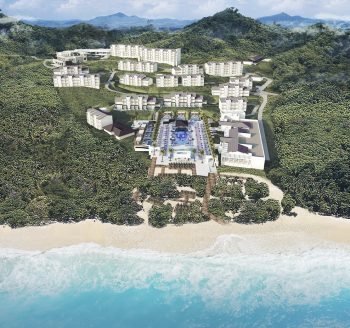 Whether planning a destination wedding, a family vacay or a group get-away, the new Planet Hollywood Beach Resort in Costa Rica will add screen star glitz to a luxury hotel stay.
The all-inclusive resort is located in the country's Papagayo Peninsula in Guanacaste. This spot is famous for its Pacific beaches and is a popular spot for upmarket vacation accommodation.
Update – Grand Opening
October 1st was ushered in with red carpet runways and PH's own paparazzi, welcoming their first guests like stars!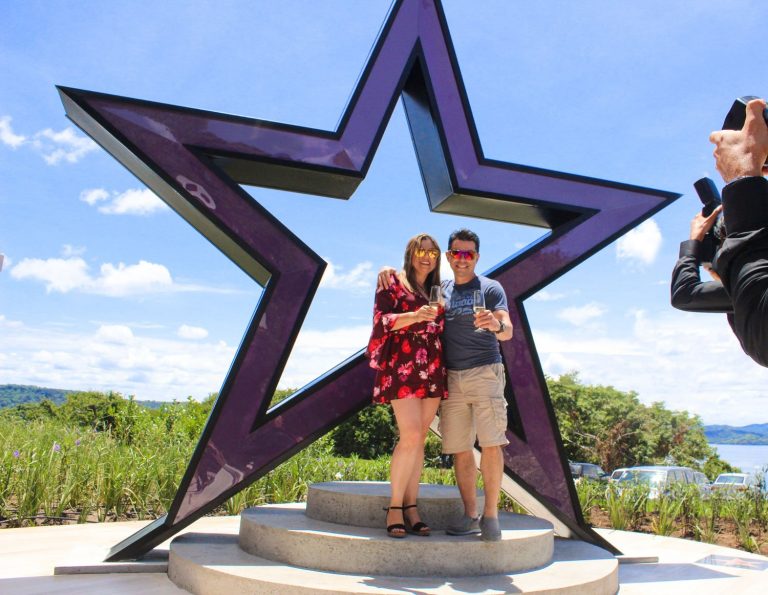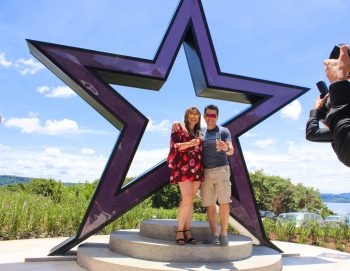 Background: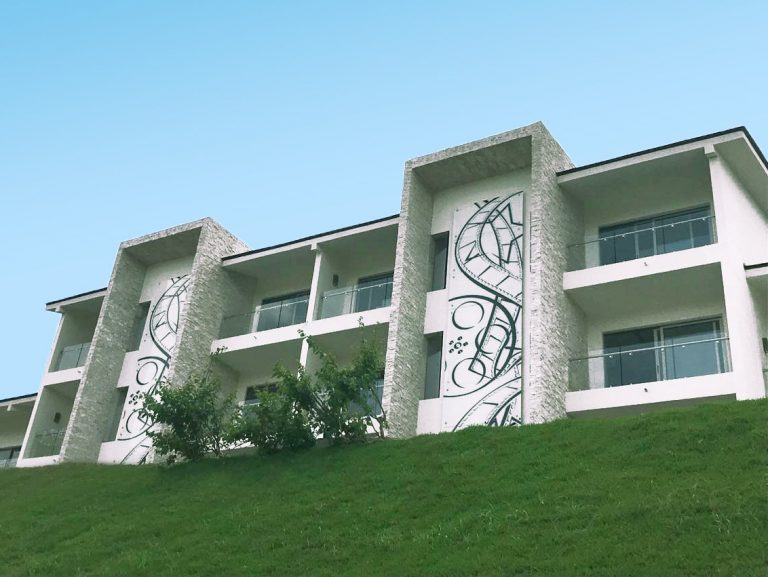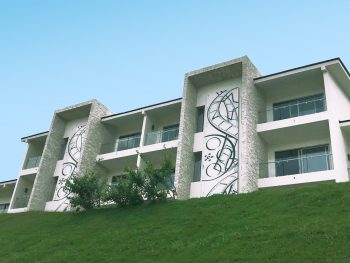 The resort is the first project between Planet Hollywood and the Sunwing Travel Group which is to be followed by the opening of the Planet Hollywood Resort Cancun in Spring 2019 and St. Maarten is about to break ground for the third resort in the Caribbean. These projects signify a change in Planet Hollywood's strategy to move into the growing market for luxury, all-inclusive accommodation while retaining their iconic lifestyle branding.
The founder and chairman of Planet Hollywood, Robert Earl, stated that; "The Planet Hollywood brand has always been about delivering unique and memorable experiences that translate into lifelong memories for our guests." The organization is looking to utilize Sunwing's experience in premier hotel management to propel the Planet Hollywood brand forward into new areas of expansion through their partnership.
Stephen Hunter, President & CEO of Sunwing Travel Group is quoted as saying; "Robert Earl is a visionary that knows how to create exciting and engaging experiences", and that "it's all about capturing the little details that others miss," as the secret to the enormous success of the Planet Hollywood brand. Of course, piggybacking off A-List celebrities and blockbuster movies is bound to only boost the customers' experience.
Like the other Planet Hollywood resorts in Goa and Las Vegas which opened in 2014 and 2007 respectively, the hotel will be themed with television and film entertainment reflected in the memorabilia and activities that characterize the brand's restaurant chain and other ventures.
Amenities & Features: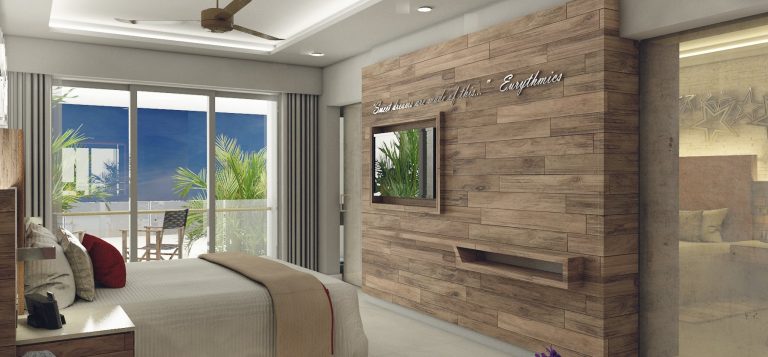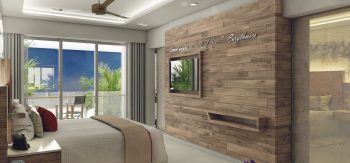 The resort embraces high-tech features with events live streamed across the in-house network and interactive touchscreen displays in the rooms, lighting features to present guests in their best 'light', and musical systems for a personalized soundtrack for every visitor.
The resort's 294 suites offer exclusively designed Phabulous Beds™ and bedding and blackout curtains to "sleep famously" whether in the Junior, Director's or Producer's Suite; all with ocean or garden view.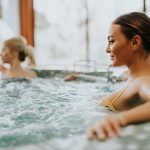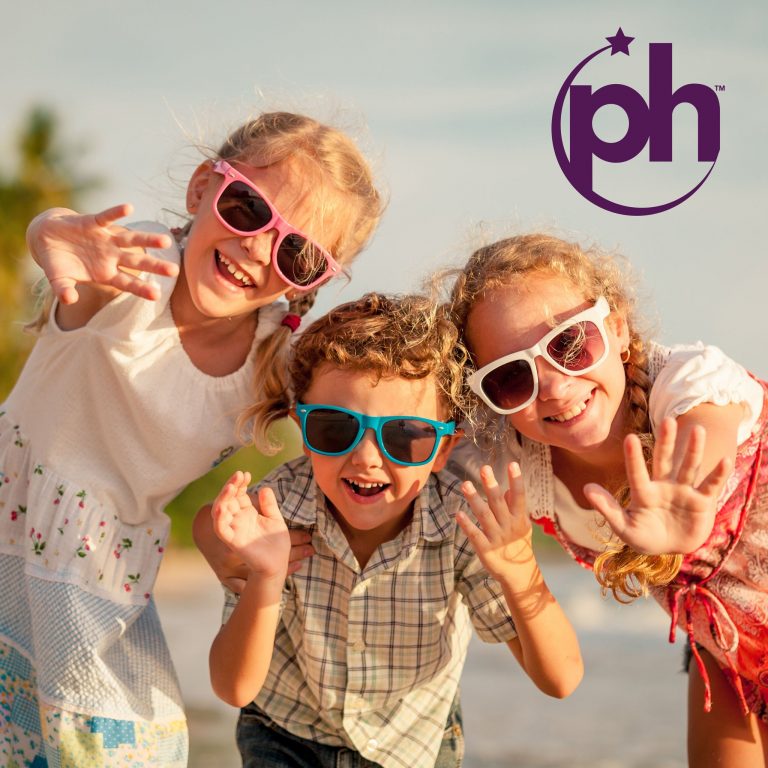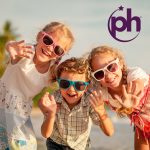 Parents raising mini-celebs can enroll them into supervised activities to take the spotlight on vacation in the Starlets Kids Club™, leaving the adults free to enjoy the spa for some well-deserved pampering or workout in the PUMPED Fitness Center. The resort offers two swimming pools and a splash center for water fun.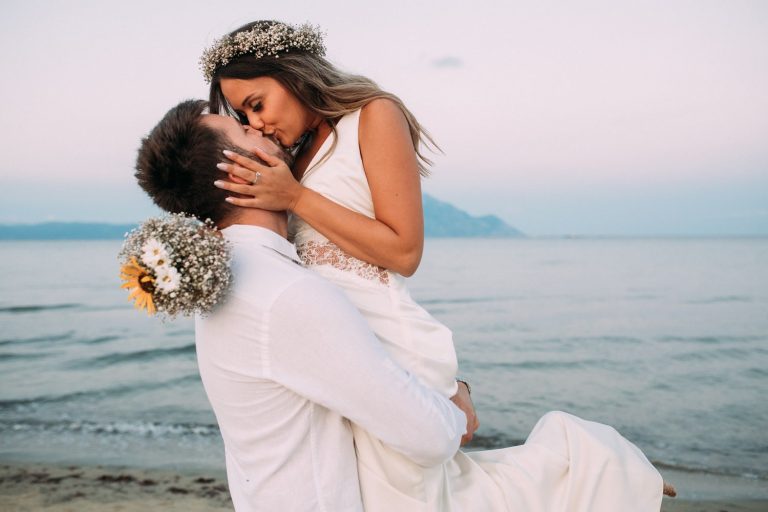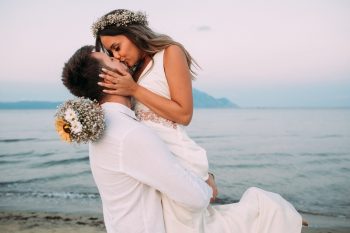 Looking to tie the knot? Planet Hollywood Beach Resort Costa Rica has personalized packages available that are guaranteed to make any destination wedding glitter with Hollywood style whether the couple wants a classic black and white glam or the full paparazzi, red carpet experience.
But there's no need to say "I do" just to get the full glamor treatment — upgrade to Star Class™ on your vacation for exclusive access to areas and amenities for a genuine Hollywood stay with attention to every tiny detail.
Eateries:
Stay in to eat out as the resort offers seven diverse dining options along with several bars and even a coffee house:
Guy's! Burger Joint brings your favorite all-American meal from Guy Fieri's carefully designed menu.
So Cal Gourmet Food Emporium offers trending international culinary treats from Mexican street food to Japanese and Korean fusion menu to a typical American diner for those who want to eat like they're at home.
East Sushi & Teppanyaki Bar allows guest to watch chefs preparing their fresh sushi or grilled dishes for true Japanese cuisine.
The Sunset Strip Steakhouse & Grill is a step back in time to old Hollywood with the intimate setting offered by this boothed restaurant where your steak will be cooked according to your request and can be accompanied by one of the wines on the extensive restaurant list.
Blue Star Tex-Mex Cantina takes diners back to the Wild West with a saloon-style eatery serving fajitas and other typical Tex-Mex meals.
Gusto Italian Trattoria transports diners to the vintage Hollywood of black and white Italian movies – the perfect setting for a romantic Italian meal by candlelight.
Overtime Bar & Grill for all major sporting and entertainment events to wash down pub food with cold beer.
The Premiere Bar & Lounge presents a more sophisticated and elegant atmosphere akin to a 1960s James Bond bar where your martini is always shaken and not stirred.
FUEL Coffee Co. spoils the coffee lovers with a caffeine fix alongside a tasty pastry.
Location: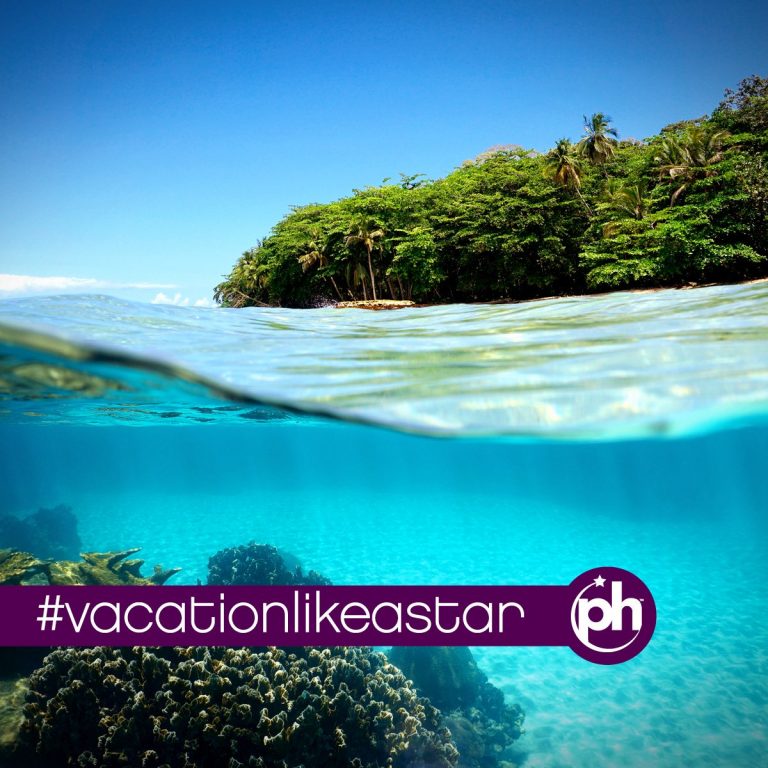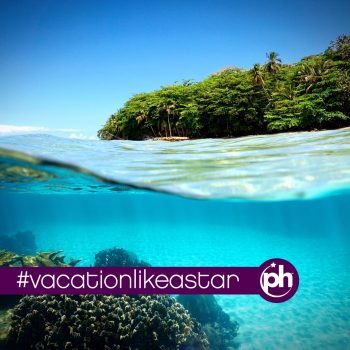 With its unique Hollywood-themed offering and proximity to Liberia's international airport, the Planet Hollywood Beach Resort Costa Rica is sure to be a popular choice for tourists who want to combine Costa Rica's amazing biodiversity and spectacular beaches with Hollywood glitter.
The resort is just a short drive from our office in Liberia where you may either pick up your rental vehicle or have it delivered to the resort for a nominal fee. A full-sized or premium SUV is recommended to get to the less-visited beaches on the Peninsula which may only be accessible on unpaved roads.
Reservations :: 506-4703-1000 or 506-2106-0090
Email :: [email protected]
Address :: Playa Manzanillo Bahia Culebra, Guanacaste Province, Liberia, Costa Rica
Reviews on TripAdvisor
Directions:
From Daniel Oduber Quiros International Airport in Liberia: Follow Route 21 southbound from Liberia Airport to turn right and loop back around after Plaza Futura to head north on Route 253 following the road around to the left until reaching Playa Manzanillo. Plan for a 30 minute drive.
From Juan Santamaria Airport in San Jose, take Route 27 towards the Pacific Coast — have change ready for the tolls! At Puntarenas, take the northbound Pan-American Highway (Route 1) until reaching Liberia. Follow Route 21 southbound from Liberia southbound to turn right and loop back around after Plaza Futura to head north on Route 253 following the road around to the left until reaching Playa Manzanillo. Expect this journey to take about four hours, but allow extra time if you are taking Route 27 during peak hours.
Why We Care:


Since seeing a brief mention in an economic report in a local newspaper back in March and again in April of this year, we've been following this story waiting for an official date. After sifting through Twitter comments for many months, we actually found an official response saying that October 1st would be opening day.
Canadian company Sunwing Travel Group acquired the Allegro Papagayo hotel in 2015, which previously belonged to Barcelo Hotels & Resorts. It was reported that $50 million was planned for the renovation costs for the then, Royalton Papagayo hotel.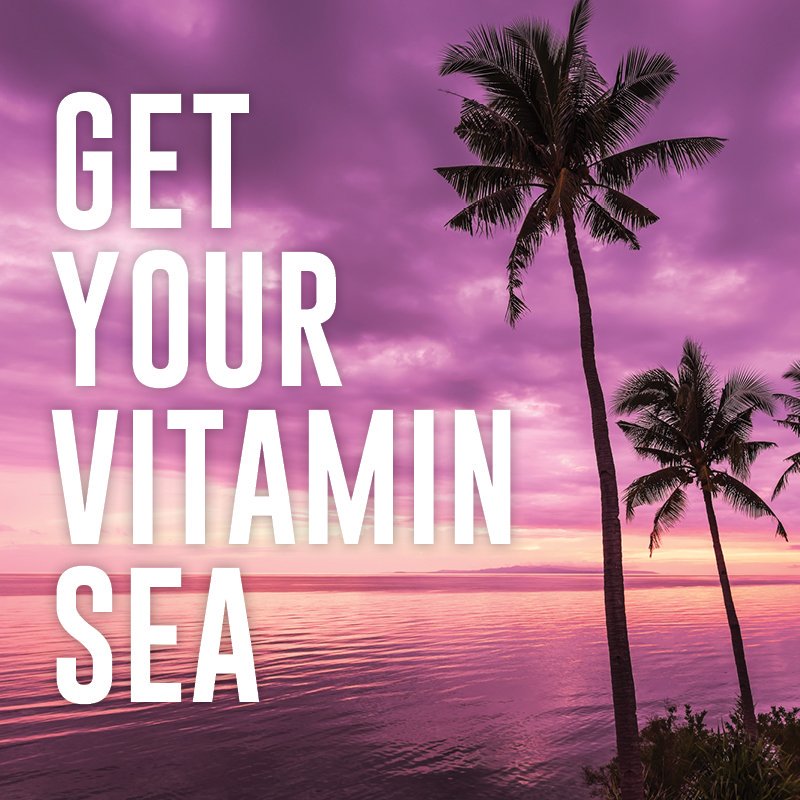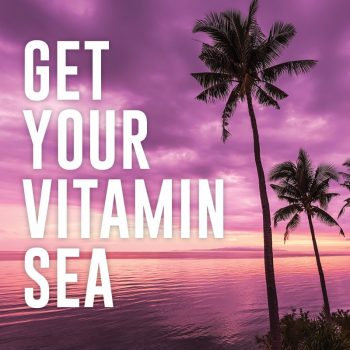 We're excited for the tourism possibilities. We're more than just a service provider; we're also a goodwill ambassador for Costa Rica. The more people that are exposed to the experiences awaiting them here, the more joy there is in the world. We support sustainability — whether it's tourism-based or environmental. Earth is important to us all and we should care for it. If you know anything about us, we're not chasing the almighty dollar.  We've built our business with honesty and transparency — leading change in the local rental industry.
We will continue to follow-up on developments on this venture with hopes of it making not only a monetary improvement for our economy, but also a world impact for international visitors to Costa Rica.
TL, DR: Planet Hollywood Beach Resort Costa Rica opened October 1st, 2018. The 294-room, all-inclusive resort is modeled after PH's brand of entertainment decor and high life living.
References:
Photo Credits:
All images are from Planet Hollywood's social media accounts and corporate website.