The Washington Redskins' cheerleaders are busy with calendar photo shoots in the beautiful El Mangroove Hotel on the Pacific Coast of Costa Rica.
The girls are modeling a selection of custom-made Dollstreet, D'Milikah and Yandy bikinis and swimwear — ready to fill the pages of the 2016-2017 'First Ladies of Football' Calendar.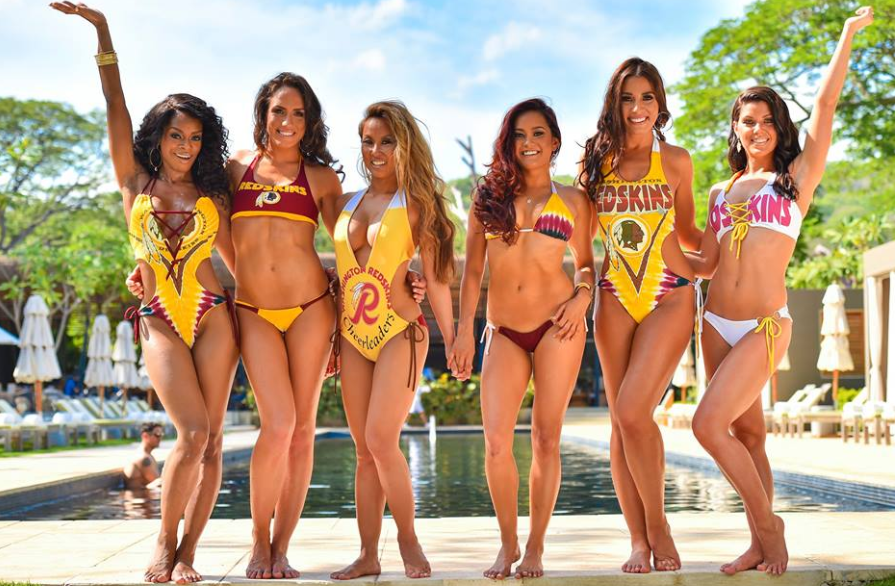 "Say '¡Hola!' Ladies" photo © Washington Redskins
The backdrop of sun-kissed beaches and transparent ocean waters are perfect to set off the cheerleaders' smiles and poses. And the tropical gardens and pools of the luxury hotel provide further scenes for the calendar shots.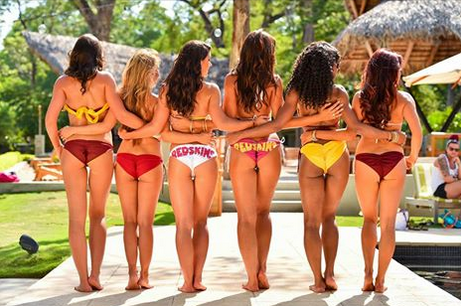 "Cheerleaders – Team Assets" photo © Washington Redskins
Feedback on the photos from Redskins' fans has been very positive so far with thousands of views and several hundred likes on their Instagram account.
Panama Beach, overlooking the Gulf of Papagayo, is breathtakingly beautiful and some of the country's most exclusive hotels are located in this area. Just a 20-minute drive from Liberia's International Airport (LIR); why not enjoy a vacation right here too?
See more backstage pass photos and news @ http://www.redskins.com/news-and-events/article-1/Behind-The-Scenes-At-The-2016-Calendar-Shoot/385512b1-60c1-42c4-ae51-5f4cfd7a3b16