Summary
Costa Rica's green season is its best kept secret. There are many advantages to visiting outside of peak season. Vamos customers can enjoy this special time of year with even more affordable car rental rates.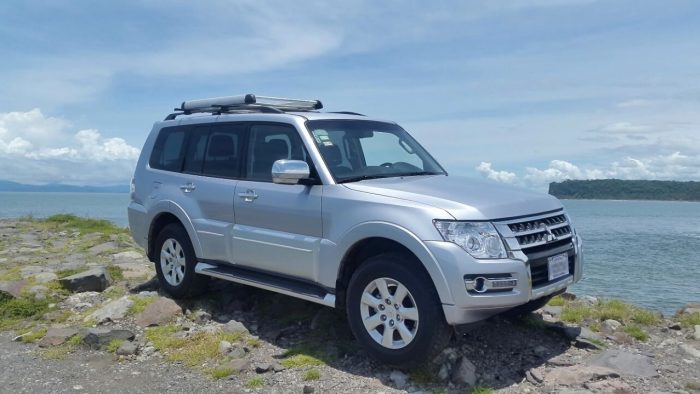 Vamos Rent-A-Car announces their Green Season special rates enabling clients to lower their vacation expense; possibly allowing for an extended stay in Costa Rica.
The car rental agency recently completed a rates adjustment to ensure that their pricing remains competitive. These new, lower prices are now published on the Vamos website and will remain in effect until June 30th.
The organization's commitment to affordable car rental is further demonstrated by the continuation of their Price Match offer, which welcomes customers to submit quotes from other companies. If the submitted quote, including all taxes, insurances and surcharges, is lower than the Vamos price for the same car category and rental dates, then they will match the price — with a smile.
"We've done really well with our Price Match offer. Sure, it takes time to sift through the fine print for each competitor's quote, but we've learned how to arrange the pieces to see the puzzle. We stand behind our 'No Hidden Fees' motto."
(Alex Villalobos Operations Manager, Vamos Rent-A-Car)
Green Season clients are in a win-win situation as they can rent from the most recommended Costa Rican car rental agency on Trip Advisor and for the cheapest price possible.
The investment into updating and expanding the fleet to meet growing customer demand has led to more vehicle availability. While peak season saw every car category sold out, green season is typically a quieter time for tourism in the country, although the increasing number in European travelers may influence this as they tend to have longer vacation periods from work than their U.S. counterparts, and stay on average between 17 and 19 nights on their Costa Rican trips.
Nevertheless, the United States continues to lead the statistics of foreign visitors to Costa Rica, increasing 14.5 percent last year. Between 2015 and 2016, the number of European tourists grew by 10.6 percent, but is expected to be much higher in 2017, now that several direct flights have opened since January. The Netherlands as well as the United Kingdom, Spain, Germany, Switzerland and France have all launched recent connections to San Jose (SJO) and/or Liberia (LIR).
"The growth has been reported in Germany and Spain but there has also been a rise in the arrival of British tourists because they can count on a direct flight."
(Pablo Bulgarelli President, National Chamber of Tourism (CANATUR))
Data from the Costa Rican Tourism Institute (ICT) suggests that the country can expect to welcome approximately 300,000 tourists each month during its peak season months, such as December and January. The least popular months of the year, September and October, may see these figures cut by as much as half.
School and work vacation periods often dictate when many tourists may plan their annual getaways outside of their countries, and visitors are drawn to Costa Rica's high season months as the weather is hot and sunny all day. Who doesn't love a vacation in the sunshine? Most people crave their two weeks away from the cold and gray, but there are few who want to spend their entire trip melting in tropical heat. Green season is perfectly balanced with hot, sunny mornings followed by a couple of hours of afternoon showers. Visitors may go on their excursions during the first half of the day and relax afterwards, ready for a pleasantly warm evening out to dinner or a sundown cocktail.
For those who have more flexibility in their travel dates, there are many reasons why Costa Rica's green season is a great time to visit this small Central American nation. As Vamos' discounted rates indicate, green season is the cheapest time to visit the country. If traveling on a budget, then cheaper flights, accommodations, tours and of course, car rental, will all help to bring down the vacation costs. Even those travelers who are not as thrifty can take advantage of the lower prices to upgrade to a more luxurious hotel or vehicle, or even splurge on a spa treatment or two. Something that might not have been affordable during high season travel.
With protected areas encompassing over 25 percent of the country, and 1,100 miles of beaches along two coastlines, it isn't difficult to find a quiet place away from the crowds during green season. Wildlife lovers should consider tours during this time as the fewer tourists hiking the trails and slightly cooler temperatures allow animal life to be more active and visible in the national parks and undeveloped areas. The afternoon rainfall ensures that the tropical flora flourishes and blossoms into vivid colors. And one of the main attractions of this eco-friendly country is its incredible biodiversity, so why not enjoy it at its best?
Costa Rica is a bucket list location for so many people, and with Green Season rates from Vamos, it becomes so much more accessible. And if that isn't enough, the price match offer is back in effect, so if another car rental agency quote appears even cheaper than Vamos' already low rates, Vamos will investigate and match any genuine lower price.
It truly is the best time of the year to get away from it all!