Summary
As Costa Rica readies for a projected 15 percent increase from international tourists this holiday season, local rent-a-car companies, Vamos and Poas, are expanding their fleet with eighty-nine, 2017 vehicles starting November 15th to accommodate the higher demand.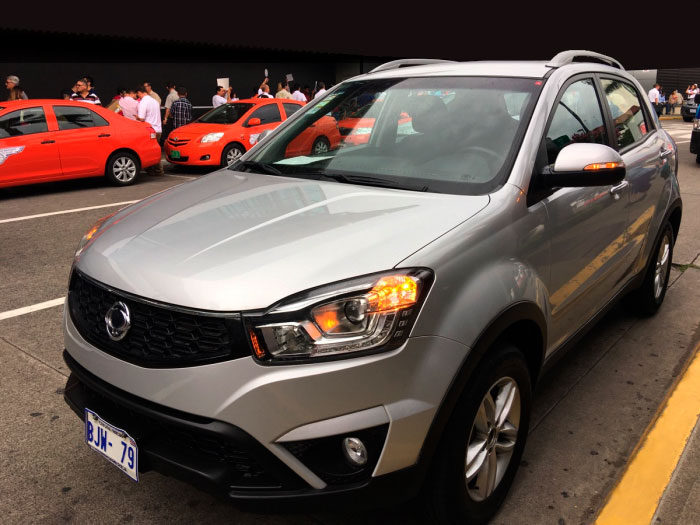 International flights from European financial centers are boosting Costa Rica's annual tourism revenue to over $3 billion.
Air France (Paris), British Airways (London), Condor (Frankfurt and Munich), Iberia (Madrid), and Thomson's (Gatwick), have already started direct flights to Costa Rica earlier this year. Edelweiss, a member of Lufthansa Group, will initiate a new direct route from Zurich to San Jose on May 9th of next year, making it the seventh, non-stop flight to Costa Rica to date.
The Costa Rican Tourism Institute (ICT) released recent data focusing on the tourism growth originating from the United Kingdom. More than 50,102 UK travelers visited the country between January and August of this year; a 55.7 percent increase compared to last year's figures.
Costa Rica's minister of tourism, Mauricio Ventura Aragon was quoted at the World Travel Market in London on November 9th as saying, "We are looking at an average increase of 10-15 percent in visitor numbers."
More visitors to this small nation equals less available rental cars and thus, increased rates for those unlucky to have waited too long to book a car.
The shared fleet of Vamos Rent-A-Car and their sister company, Poas Rent A Car, is nearly doubling by the addition of eighty-nine, 2017 models to met the higher demand for rental vehicles this holiday season and beyond. From November 15th, these models will be ready to rent, continuing the company's commitment to upgrading the vehicles while offering the outstanding customer service and free perks that clients have come to expect from Vamos.
The 2016 and 2017 models now form 66 percent of the 198 vehicle fleet, making this the most modern and efficient rental vehicles to date for either company.
The lineup includes four Mitsubishi models; Mirage G4, Outlander, Montero Wagon and Montero Sport, and one from Ssang Yong, the Korando.
Ten Mitsubishi Mirage G4s will brighten the sedan range with excellent fuel economy for the budget-conscious renter while offering a smooth and comfortable ride on city streets and highways.
Customer feedback on the Ssang Yong Korando has been so positive that fifty-five of these vehicles will be added to the standard category, forty of which will have automatic transmissions to honor the "transmission choice guarantee" that was implemented earlier in the year.
"Results from our online satisfaction survey and TripAdvisor reviews have been very positive regarding the Korandos, which is why we're adding fifty-five additional models since our initial expansion of the standard car category back in December of last year," said Alex Villalobos, operations manager for Vamos Rent-A-Car.
The Outlanders are the perfect crossover SUV — spacious, smooth and with enough power for almost any road. Fourteen of these popular vehicles are being added to the full-sized category.
The modern technology of the new Montero Sports include touch screen radio, and rearview cameras and sensors for easy parking for an enjoyable driving experience. These five Sports and five Montero Wagons will supplement the premium category.
Beginning November 25th through December 9th, Vamos furthers their "Happy Experiences, More Smiles" campaign with a seasonal "Black Friday & Beyond" sale, discounting their rental rates by 20 percent. For more information, rates and availability, visit their website or call toll-free from the U.S. and Canada.
Christmas is coming to Costa Rica along with the sunshine! Visitors looking to escape the winter blues are heading to the tropics for a vacation surrounded by the wonders of nature: the beaches, volcanoes and rainforests of this tiny Central American country host an incredible biodiversity and exciting activities.
Enjoy your vacation to its fullest with a vehicle rental that gives you the freedom to explore at your own pace.