1. Importing Cars into Costa Rica
So, after living here in Costa Rica awhile, you've now decided that life is good — almost too good in fact — but missing something. Ah, yes, it's time for your own set of wheels; essentially the time to decide whether to "Ship it or Buy it Off the Lot". Which is to say, should you ship your 2001 Volvo GLE or 2003 Jeep that you hold so dear to your heart? Or, should you go buy a new or used car locally, right here in Costa Rica? Both are realistic options. To determine which is the right choice for you, we'll go over a few points.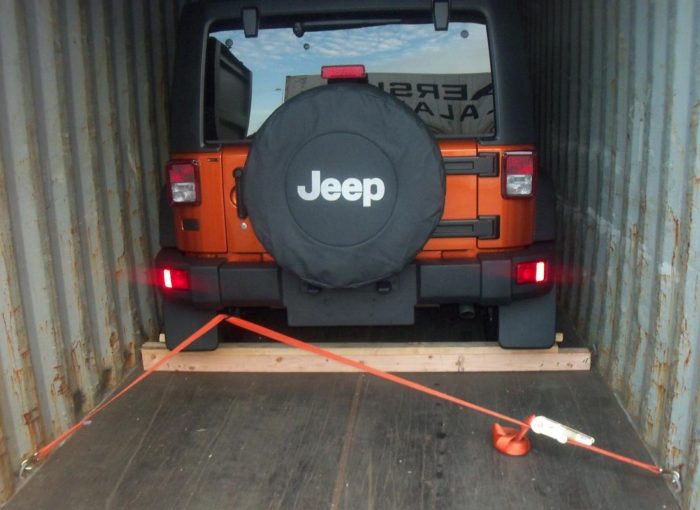 "Container Shipping a Favorite SUV" photo © Google
It really all comes down to: "How much HEADACHE can you handle?" And, "How many DOLLARS are you willing to spend?" You'll soon know once you read on.
2. Let's start with the Headache option
From the U.S. Embassy's website in San Jose, Costa Rica, their FAQ addresses an important requirement enacted in 2004 with their "Quality of Air Act".
What are the requirements on emissions testing for used cars and motorcycles being imported to Costa Rica?
The Government of Costa Rica requires emissions testing for all vehicles, regardless of whether they are driven or shipped into the country, and regardless of whether they are being imported permanently or for temporary use.
U.S. citizens wishing to drive or ship a car or motorcycle into Costa Rica are strongly encouraged to contact the nearest Costa Rican consulate for more information, and to delay shipping or driving a vehicle to Costa Rica until they are certain they have complied with the requirements.
The emission testing requirement is not necessary any more. You will have to take the vehicle to a facility in Costa Rica, called RITEVE. We will update the information on the website.
(Rolando Madrigal G. Consul General)
Business in Costa Rica neither works in much of the same way as it does back home, nor does it run consistently.
The most extensive port in Costa Rica is Puerto Limon, on the Atlantic side. Port Caldera (Calderon) lies on the Pacific side and deals with sea vessels coming in from the western half of North America (see U.S. port info below).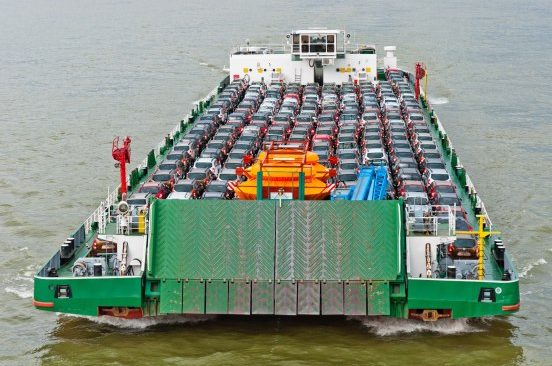 "Open Air Shipping" photo © Google
Your car can either be placed into a shipping container or can be parked on the deck. The first choice seems to be the safest, as all the containers look the same and have less of a chance of being robbed. Plus, who wants salt water waves crashing over the sides, dousing your car's exterior?
The difference in shipping your vehicle by ship or vessel — whether stored in a container or parked on deck — is in the neighborhood of a hundred dollars or so. Knowing that, it may be worth the money to opt for a container. The overall costs for shipping a modern, four-door sedan (lighter in weight) can start as low as $800 USD, according to The Tico Times newspaper, and run as high as $5,000 USD.
The time it takes to ship your vehicle can be done in less than a week, or more than two — depending on the route of the freighter. If you've loaded your jalopy onto a banana freighter in Florida, for example, it may call port in Honduras or Nicaragua. This delays the delivery time to Costa Rica. And if you don't like paperwork, then you're better off to hire a customs broker to help you organize all this.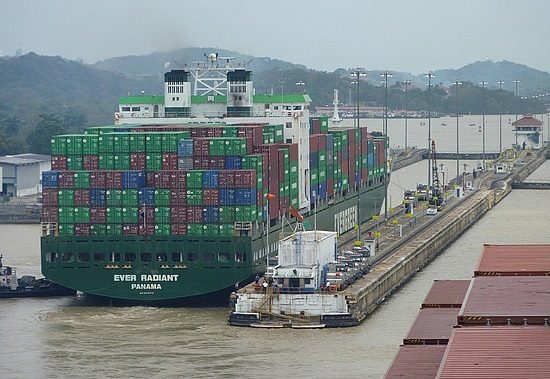 "Stacked & Packed" photo © Google
Most cars taken to the Atlantic port of Puerto Limon may be brought to San Jose. It seems that the customs processes here are more identical and formal rather than different and unofficial. Having your car taken to San Jose will, not surprisingly, cost you more. If you choose this option, your container will not be opened until it reaches San Jose. Besides, in San Jose you'll be able to clear the vehicle yourself through customs in less than a day. If you try to clear the car yourself in either of the two coastal ports, it could take more than two days.
According to The Tico Times, moreover, the real costs don't start until you land in the country. Welcome to the Land of Taxes!
Import taxes depend on a number of factors, but primarily the age of the vehicle. For vehicles three years old and newer, the import taxes start at 52.29 percent of the CIF (cost to acquire + insurance + freight) value, or the value established by the Finance Ministry's Car Tica System — whichever is higher. The tax rate increases to 63.91 percent for cars four years old, and a whopping 79.03 percent for cars six more years old. "Ultimately, bringing your car into the country is a pricey process."
Hybrid or electric vehicles have ZERO import tax. However, if you have a full-blown gas or diesel engine, there is a spot of good news.
When you first get your car into Costa Rica, you'll have up to three months to pay taxes and get the proper permits. Of course, some tend to forget this after the excitement of setting up house here. There is an urban myth where if you leave the country for forty-eight hours, the three-month exemption term will start over. Whether you want to claim this as your defense in front of the judge is up to you though…
3. Now for the DOLLARS option
If you got enough money to bring down some pristine model that costs a boatload, then by all means, bring her down. If, however, money does not grow on your family tree, then buying or leasing (or just renting when needed) a car might be an easier option.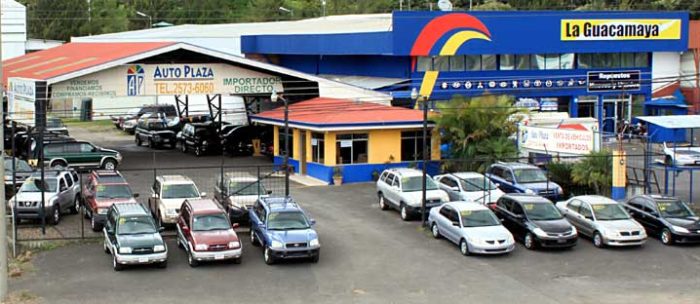 "Used Cars" photo © Live in Costa Rica
You'll find the process of buying a used car from a lot — try the used lots at rental agencies too — a lot (pun intended) less nerve racking. Perhaps that Volvo or Jeep we spoke of earlier will cost you a lot less to buy used here. At the car lot, you'll have to sign some papers, hand over some cash and drive your car home. Certainly, the Dollars option can save you some Headaches in the long run.
Either which way, vehicles hold their value well in Costa Rica's expensive used car market. The importation costs/purchase price may be worth the investment should the vehicle be resold in country.
4. Reference Material:
Costa Rican Embassies in the United States:
Car Shipping Companies: (alphabetical order)
North America Shipping Port Information:
Cars leaving from the eastern United States generally leave from Port Everglades and/or Port Orange in Florida.
Cars leaving from the western United States usually leave from the Port of Los Angeles in California.
Cars leaving Canada are generally shipped from Vancouver Port in Vancouver, British Columbia.
Article Resources:
The Tico Times newspaper, May 2008 edition
World Headquarters at www.worldheadquarters.com
*There may be other car shipping companies and U.S. ports not mentioned in this article. Costs (and mileage) may vary.