1. Latest Road News
Resurfacing work on Route 21 is causing bumper-to-bumper traffic on the airport route. Delays may add an hour onto your travel time.
Roadworks continue to slow traffic along the Pan-American Highway approaching Liberia and in the city itself. Do allow extra journey time, especially if you are airport-bound!
Route 708 (Sarachi/Rio Cuarto):Closed between Zarcero and Bajos del Toro due to landslide.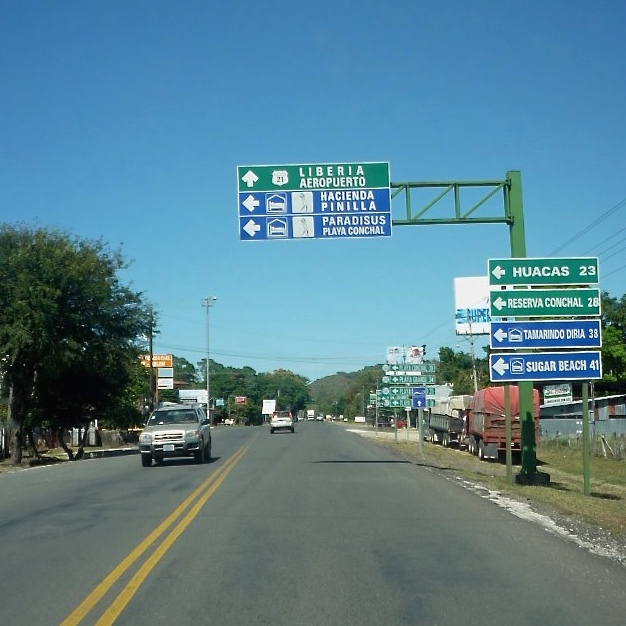 "Ruta 21" photo © G Arturo Rodriguez Gutierrez
2. Green Season Information


"Rain Impedes Visibility" photo © MOPT
Rainfall is usually restricted to afternoon showers through green season. For the best travel conditions, plan to start long drives early so that the final destination is reached before the rains begin.
Should you get caught driving in heavy rainfall, pull over and wait for the visibility to improve before continuing your journey.
Rain time is great siesta time, so kick back in your hammock and enjoy!
3. GPS Info
We now offer the most up-to-date, real-time navigational tool — the WazePhone — to help find your way across Costa Rica. If you're using a GPS device that you brought from home, be aware that not all roadworks or closures may be shown, so be prepared for a little flexibility if the weather or traffic accident changes your route suddenly.
Should you need assistance, remember that a Vamos representative is only a phone call away to guide you to your next destination.