Trick or Treat? We're treating this Halloween with specially commissioned, handmade puppets to bring a Costa Rican touch to this holiday!
Starting this year, we've decided on the most universally recognizable figure from this holiday season — the Devil, but presented in unique, fun-loving Costa Rican style. This limited production run of 40 figures will be offered to each renter for free — whether picking up or returning a vehicle; it's our gift this October 31st.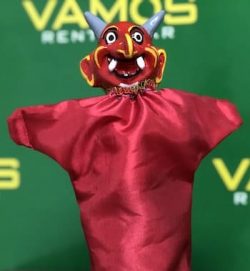 Sneak peek of upcoming promo
Next year, we'll have a different character made by another artisan as our collectible holiday giveaway continues. Stay tuned to see who it will be!
Although a separate celebration from the Mascarada (Halloween), the origin of the Mascarada del Diablito (Devil's Masquerade), or the Juego de los Diablitos (Game of the Little Devils), is inspired by the clever and ingenious characters found in local indigenous folklore, more often than the biblical character. For both events, the masks are carved from balsa wood. The Devil's Masquerade masks are painted an intense red color with impressive horns and an exaggerated smile and diabolical teeth, ears, and tongue.
The devil caricature is thought to represent the struggle between Costa Rica's indigenous groups and the Spaniards. The Boruca, whose cultural legacy is tied to much of Costa Rica's artistic and goldwork heritage, as well as the mysterious stone spheres, were among the groups who most opposed the Spanish conquest and fought fiercely for their survival and freedom.
Experience a Costa Rican tradition this Halloween with your very own unique gift! This devil doesn't wear Prada, but he'll look just as good in your home or office.
To Limit the Frowns
Just to be clear — since we will be getting a boatload of requests — to qualify for a free puppet, you must be in an active rental agreement with Vamos AND either picking up or returning a vehicle on that day. Since we have produced a limited amount based on the rental forecast, any early termination of a reservation to coincide with October 31 will not enable you to receive this gift as they will already be assigned. Furthermore, rentals with our sister company, Poas, do not qualify for this offer.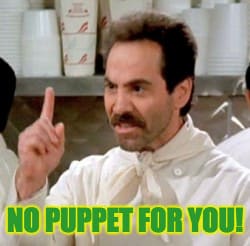 Don't Miss Out!
Offer Valid Only for New Rentals STARTING or RETURNING on October 31st, 2018 and Limited to a 28-day Rental Agreement. No Cash Value.
An Interview with the Artisan, Miguel Moreira
The Past...
I was born in Barva de Heredia, a town known for its long tradition of mascaradas and coffee plantations. When I was 9 years old, street mascadaras were something I enjoyed the most. In my town there was only one mascaradas artisan and since he only had seven different ones, which were given to the oldest children to perform; I was always left out because I was one of the youngest.
So I ran home and made my first mascarada out of paper. It was supposed to be a pig, but I don't think it quite looked like one. I asked the town artisan to teach me how to make them while we were picking coffee beans, but he never did. Instead, he told me stories that the volcano threw the mascaras out. They fell right onto his roof and all he had to do was to dust them.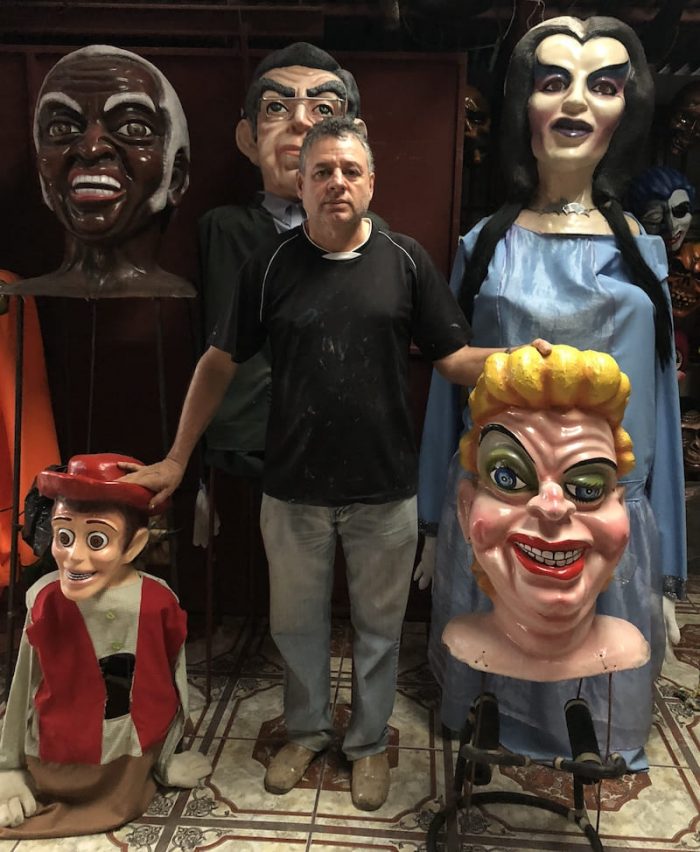 Artist Miguel Moreira and friends
I kept making other mascaradas for some time with paper. My dad, back in those days, didn't like me doing them. He said that I had too much spare time and that it would be better spent on studying, learning an occupation, or working.
The Present...
Mascaradas are a big part of Costa Rican traditions and culture. I take the mascaradas and cimarrona to parties to perform the full show. I really enjoy this part of my work, as creating the mascaradas is important, but seeing the people's reactions is what I like the most! I remember my friends and family enjoying them and now, I see how kids do as well.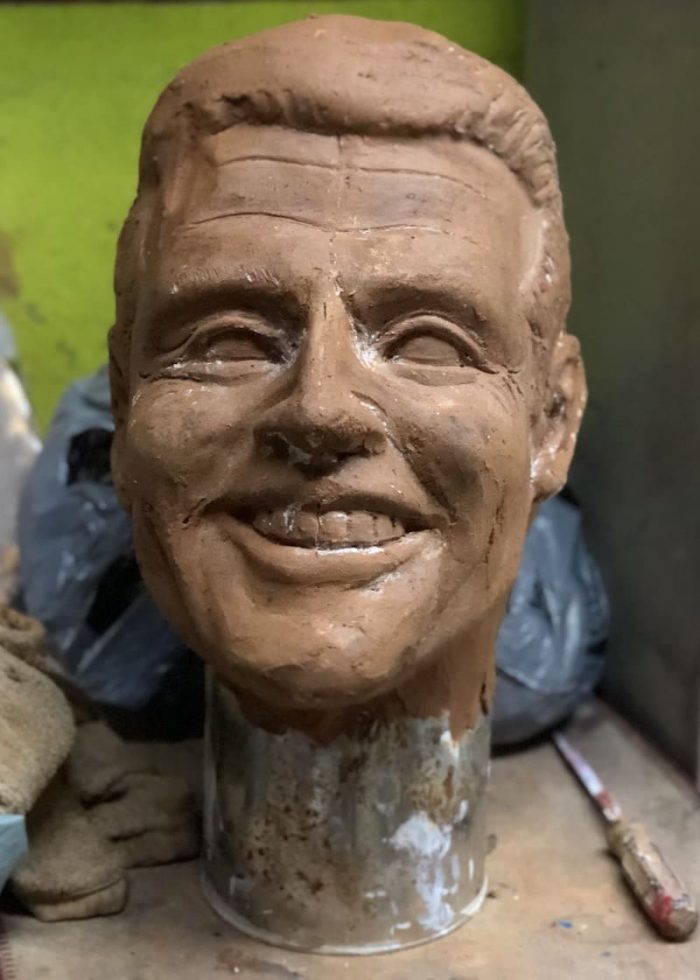 Designing a larger than life headpiece (atop a gallon paint can for scale)
Part of my art is inspired from characters such as Costa Rican personalities or television and movie characters, like Mr. Bean, Charlie Chaplin, or Gollum, but others are from my imagination. For these, I skip designing them on paper and go straight to the clay.
I spend a lot of time at my shop. I have receive many visitors — tourists, schools, kindergartens. I make them a popular figure like a devil, the witch, or a giant. I explain the process and they seem very happy; mostly the kids who see them more as toys.
I want this art to last for future generations. I have done workshops for adults; some of them have started their own shops and that really makes me happy. I've also done workshops for children and to see them interested in and enjoying the art is even more fulfilling. I hope that I'm contributing to our Tico way of life by helping to pass the torch on.